Are you tired of dealing with cluttered and disorganized spaces? Are you ready to transform your home with beautiful, custom cabinetry? Look no further than Alpha Closets & Murphy Beds, a leading provider of custom closets, cabinetry, and Murphy beds in Gulf Breeze, FL. With over 10 years of experience and a team of skilled woodworkers, Alpha Closets is dedicated to helping you create the organized and functional spaces you've always dreamed of. Our locally owned company takes pride in designing, fabricating, and installing high-quality custom cabinetry that is tailored to your specific needs. Whether you're looking to revamp your kitchen, bedroom, or any other area of your home, our team is here to guide you through the process of buying custom cabinetry. Trust Alpha Closets to deliver exceptional craftsmanship and personalized service every step of the way.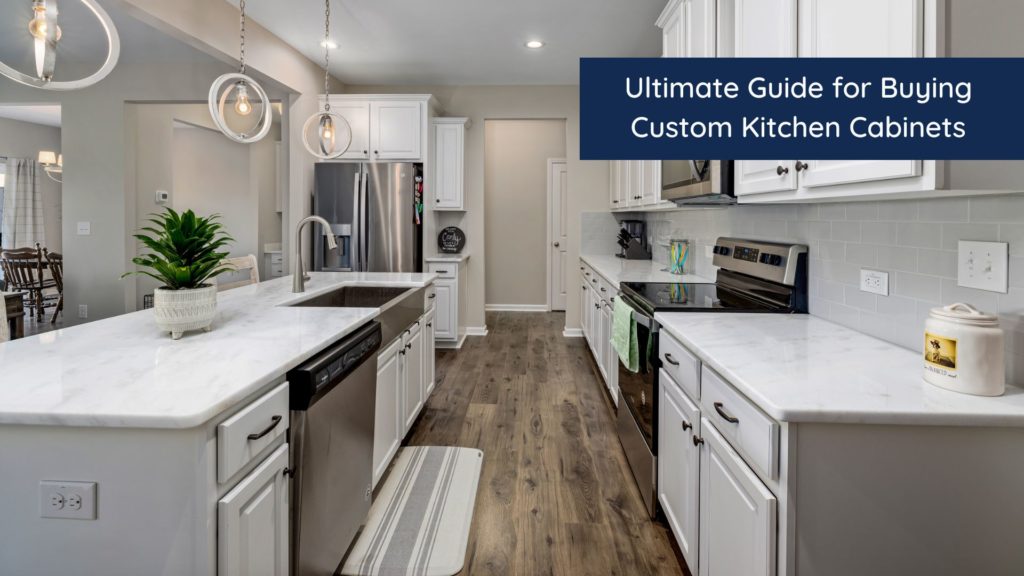 This image is property of www.usacabinetstore.com.

1. Understanding Your Needs
When it comes to buying custom cabinetry, the first step is to understand your needs. This involves assessing your storage needs, determining your style preference, and considering your budget.
1.1 Assess Your Storage Needs
Before making any decisions, take some time to assess your storage needs. Consider the items you need to store and the amount of space you have available. This will help you determine the size and layout of your custom cabinetry.
1.2 Determine Your Style Preference
Next, think about your style preferences. Do you prefer a modern and sleek look, or a more traditional and rustic design? Consider the overall aesthetic of your home and choose custom cabinetry that complements it.
1.3 Consider Your Budget
Lastly, consider your budget. Custom cabinetry can vary greatly in price, so it's important to set a budget that you're comfortable with. Keep in mind that higher-quality materials and additional customization options may increase the cost.
2. Researching Custom Cabinetry Companies
Once you have a clear understanding of your needs, it's time to start researching custom cabinetry companies. This step will help you find reputable companies and gather information about their products and services.
2.1 Look for Local Companies
Start by looking for local custom cabinetry companies in your area. Working with a local company has numerous advantages, including easier communication, faster installation times, and the ability to support local businesses.
2.2 Read Customer Reviews
Customer reviews are a valuable source of information when researching custom cabinetry companies. Read reviews on websites and social media platforms to get an idea of the company's reputation and the satisfaction of their past clients.
2.3 Check for Certifications and Memberships
Certifications and memberships can be a good indication of a company's professionalism and commitment to quality. Look for custom cabinetry companies that are certified by industry organizations or are members of reputable associations.
2.4 Visit Showrooms or Websites
To get a better sense of a company's workmanship and design capabilities, visit their showrooms if possible. Alternatively, explore their websites to view their portfolios and see examples of their past projects. This will give you a better idea of their style and quality.

3. Consulting with a Professional
Once you have narrowed down your options and found a few potential custom cabinetry companies, it's time to schedule a design consultation. This step is crucial to ensure that the company understands your needs and can create the perfect custom cabinetry for you.
3.1 Schedule a Design Consultation
Contact the custom cabinetry companies you are interested in and schedule a design consultation. During this consultation, a professional designer will visit your home, take measurements, and discuss your specific requirements.
3.2 Communicate Your Design Ideas
Be prepared to communicate your design ideas and style preferences during the consultation. This will help the designer understand your vision and create a custom cabinetry design that matches your aesthetic and functional needs.
3.3 Get a Detailed Quote
After discussing your design ideas, ask the custom cabinetry company for a detailed quote. This quote should include the cost of materials, labor, and any additional services or customization options. Review the quote carefully to ensure it aligns with your budget.
4. Examining Quality and Durability
When investing in custom cabinetry, it's important to consider the quality and durability of the products. This will ensure that your custom cabinetry lasts for years to come and meets your expectations.
4.1 Assess Materials Used
Ask the custom cabinetry company about the materials they use in their products. High-quality materials, such as solid wood or plywood, are more durable and long-lasting compared to cheaper alternatives. Consider the pros and cons of different materials and choose the one that best suits your needs.
4.2 Consider Construction Techniques
The construction techniques used by the custom cabinetry company will determine the overall quality and durability of the cabinets. Ask about their construction methods, such as dovetail joints or mortise and tenon joints, to ensure that the cabinets are built to last.
4.3 Evaluate Hardware and Accessories
Don't forget to evaluate the hardware and accessories that will be used in your custom cabinetry. High-quality drawer slides, hinges, and handles are essential for smooth operation and long-term durability. Ensure that the custom cabinetry company uses reputable and reliable brands for these components.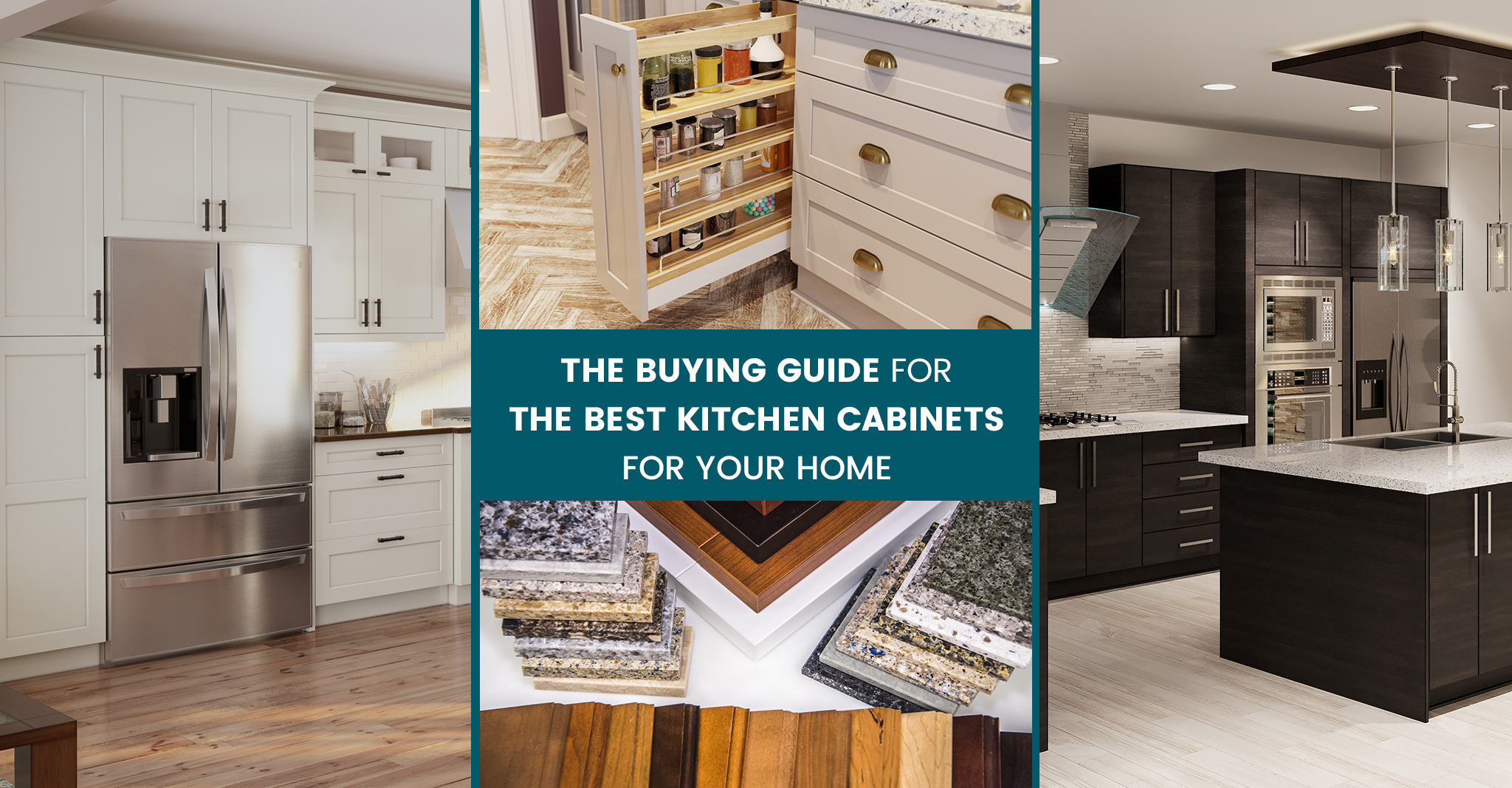 This image is property of www.simplykitchenusa.com.

5. Understanding the Customization Process
One of the main advantages of custom cabinetry is the ability to customize every aspect of the design. Understanding the customization process will help you achieve the exact look and functionality you desire.
5.1 Discuss Customization Options
During your design consultation, discuss the customization options available. This can include choosing different finishes, hardware, and accessories, as well as incorporating unique features like built-in lighting or hidden storage compartments. Explore all the possibilities and make sure the company can accommodate your requests.
5.2 Review Design Changes and Revisions
As the design process progresses, there may be changes or revisions that need to be made. It's important to review and approve these changes to ensure that the final design meets your expectations. Good communication with the custom cabinetry company is key during this stage.
5.3 Approve the Final Design
Once all the design changes and revisions have been made, take the time to carefully review and approve the final design. This is your opportunity to double-check that all the elements you wanted are included and that the design aligns with your vision.
6. Considering Space and Layout
When purchasing custom cabinetry, it's important to consider the space and layout of your room. Proper planning and optimization of storage solutions will maximize the functionality and aesthetics of your custom cabinetry.
6.1 Measure Your Space
Before finalizing your custom cabinetry design, accurately measure the space where the cabinets will be installed. Take into account any obstacles, such as windows or doorways, and ensure that the measurements are precise. This will help the custom cabinetry company create cabinets that fit perfectly in your space.
6.2 Determine the Layout
Think about how you want the cabinets to be arranged and consider the workflow and traffic flow in the room. For kitchens, consider the "working triangle" between the sink, stove, and refrigerator. For closets, think about the most efficient way to organize and access your belongings. The layout should be both functional and visually appealing.
6.3 Optimize Storage Solutions
Take advantage of the customization options to optimize your storage solutions. Consider adding features like pull-out shelves, dividers, or hanging rods to maximize the use of space. Work closely with the custom cabinetry company to come up with creative and efficient storage solutions.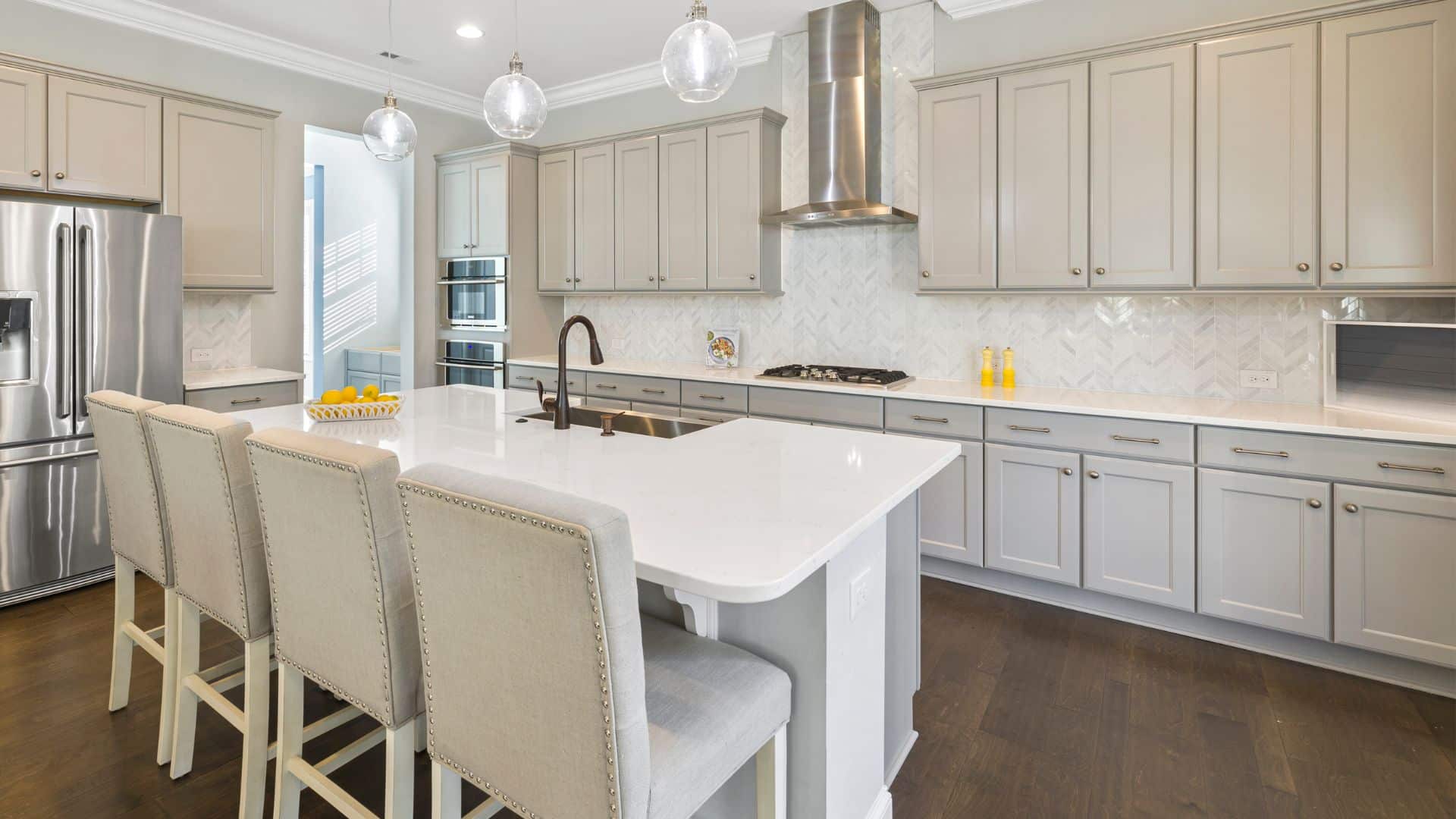 This image is property of www.usacabinetstore.com.
7. Reviewing Pricing and Payment Options
Understanding the pricing and payment options is crucial when buying custom cabinetry. This will help you budget accordingly and ensure a smooth transaction with the custom cabinetry company.
7.1 Get Multiple Quotes
Before making a final decision, it's a good idea to get multiple quotes from different custom cabinetry companies. This will allow you to compare prices and ensure that you're getting a fair deal. However, remember that price should not be the sole deciding factor – quality and reputation are equally important.
7.2 Understand Pricing Structure
When reviewing the quotes, make sure you understand the pricing structure. Some custom cabinetry companies may charge a flat fee, while others may itemize the costs for materials, labor, and additional services. Understanding how the pricing is structured will help you make an informed decision.
7.3 Discuss Payment Schedule
Lastly, discuss the payment schedule with the custom cabinetry company. Ask about any deposits required and when the final payment is due. It's important to have a clear understanding of the payment terms to avoid any misunderstandings or delays.
8. Reviewing Installation Process
The installation process is the final step in getting your custom cabinetry. It's important to review this process to ensure a smooth and successful installation.
8.1 Schedule Installation Date
Work with the custom cabinetry company to schedule an installation date that works for both parties. Consider any renovations or other projects that may need to be completed prior to the installation. Clear communication and coordination are key during this stage.
8.2 Prepare Your Space
Before the installation, make sure your space is prepared and ready for the cabinets to be installed. Remove any personal items or furniture that may obstruct the installation process. Clearing the space beforehand will make the installation quicker and easier.
8.3 Supervise Installation Process
While the installers from the custom cabinetry company will handle the installation, it's a good idea to be present and supervise the process. This allows you to address any concerns or questions that may arise. Work closely with the installers to ensure that the cabinets are installed correctly and to your satisfaction.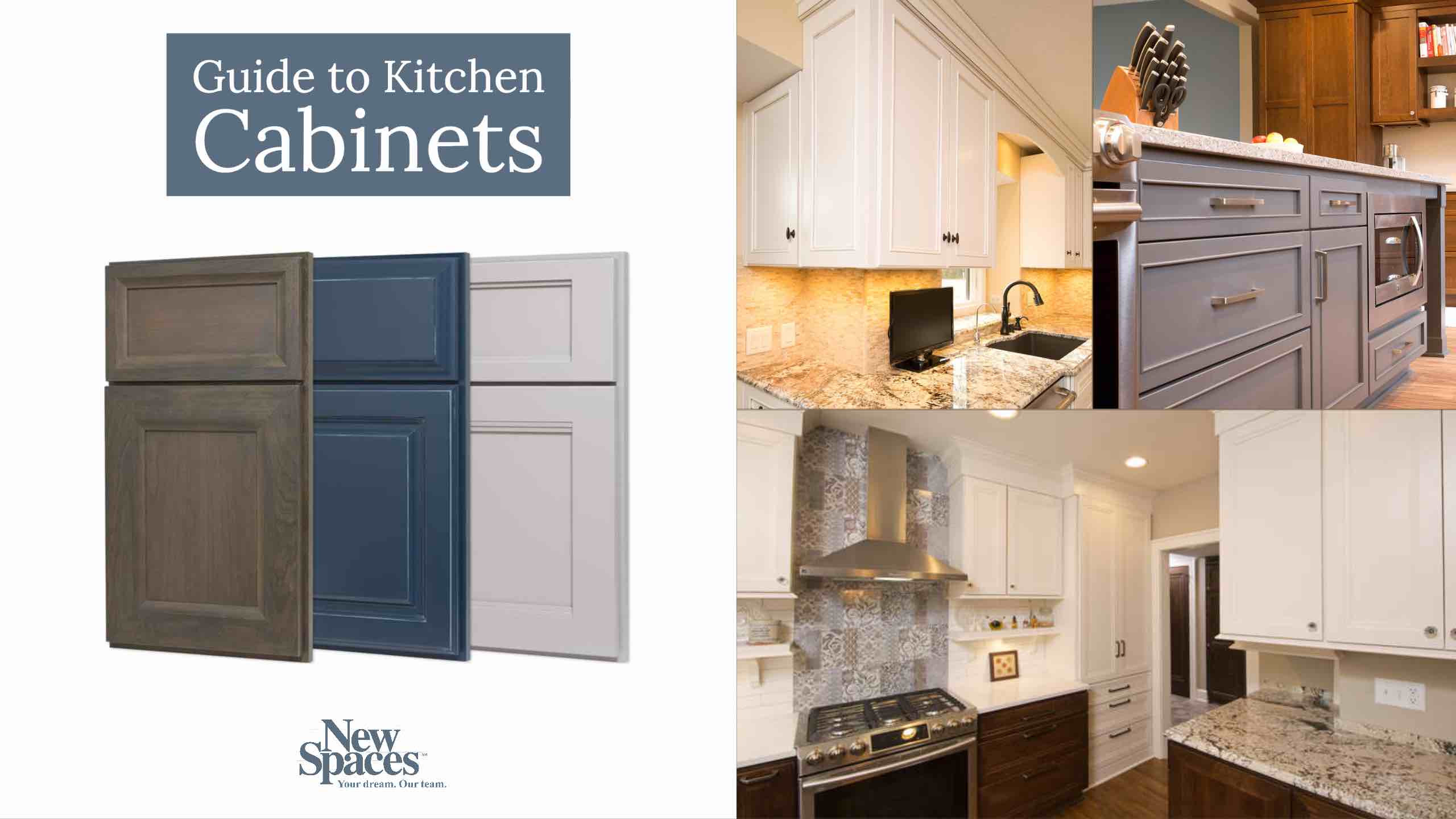 This image is property of assets.website-files.com.
9. Caring for Your Custom Cabinetry
To ensure the longevity and beauty of your custom cabinetry, it's important to properly care for and maintain it. Follow these tips to keep your cabinets looking their best.
9.1 Follow Manufacturer's Care Instructions
Always follow the manufacturer's care instructions for your custom cabinetry. These instructions are specific to the materials and finishes used and will provide guidance on cleaning products and techniques to use, as well as any precautions to take.
9.2 Avoid Harsh Chemicals and Abrasive Cleaners
When cleaning your custom cabinetry, avoid using harsh chemicals or abrasive cleaners. These can damage the finishes or surfaces of the cabinets. Instead, opt for mild, non-abrasive cleaners and soft cloths to gently clean and maintain your cabinets.
9.3 Schedule Regular Maintenance
To keep your custom cabinetry in top condition, schedule regular maintenance. This can include checking and tightening any loose hardware, inspecting for any signs of wear or damage, and cleaning on a regular basis. Regular maintenance will help prevent any major issues and prolong the lifespan of your cabinets.
10. Trusting Alpha Closets & Murphy Beds
When it comes to buying custom cabinetry, trust in a reputable company like Alpha Closets & Murphy Beds. With their years of experience, professional designers, and high-quality products, they are the go-to choice for custom cabinetry in the Gulf Breeze, FL area.
10.1 Learn About Alpha Closets & Murphy Beds
Alpha Closets & Murphy Beds was started by Leslie Hallsall in Gulf Breeze, FL in 2005. With over 10 years of experience, Leslie and her team have helped thousands of clients in the North West Florida area organize their lives with custom closets and cabinetry. They are proud members of industry associations and carry top-quality products.
10.2 View Past Projects and Testimonials
To get a sense of the quality and craftsmanship of Alpha Closets & Murphy Beds, take the time to view their past projects and testimonials. Their website or showroom will showcase examples of their work, allowing you to see firsthand their attention to detail and customer satisfaction.
10.3 Contact for a Consultation
Ready to start your custom cabinetry journey with Alpha Closets & Murphy Beds? Contact them today to schedule a consultation. Their professional designers will work with you to create the perfect custom cabinetry that meets your needs, style, and budget. Trust in Alpha Closets & Murphy Beds for all your custom cabinetry needs in Gulf Breeze and the surrounding areas.